Innovation RoundTables by Epita - Beirut 2018
No upcoming event dates
Beirut Digital District - Block 1280 - GF, Beirut, Lebanon

Description
Join us, October 17, 6:00 PM at BDD, for the first Innovation RoundTables by Epita - Beirut 2018, the largest Graduate School of Computer Science and Advanced Technologies and a major player in the IT sector in France and in Europe, for an exclusive event in partnership with the French Embassy in Beirut that will build connections between innovation managers coming from Europe, in a setting where they will share and exchange best practices with local executive speakers and also discuss selected innovation topics, and shared experiences with peers around the following hot topics:
Artificial Intelligence
Effective Technological Strategy
CyberSecurity
The goal of the session is to highlight:
The importance of artificial intelligence and how it can advance business development
How strategic technological integrations can be at the service of the company growth and the country economy
The risk profile that organizations are encountering as they shift to Cloud and what can be done
Event Agenda:
6:30 - 7:00 PM: Opening ceremony with Epita official delegation to Beirut and major local partners.
7:15 - 8:45 PM: Roundtables discussions moderated by Ali Chehadeh.
Round-Table 1 – "Artificial Intelligence: Reflection on its complexity and its positive impact on our society"

Confirmed Panelists:
M. Jean-Francois Bonnet, Professor at Epita France and AI Consultant
Ms. Mariette Awad, Assistant Professor at AUB and a researcher in AI, Machine learning and data analytics
M. Samir EL Zein, Founder at Noetic
M. Christophe Zoghbi, Founder at Beirut AI and Head of AI at NAR
Round-Table 2 - "IT Strategy role in the company: managing multinational IT projects"

Confirmed Panelists:

M. Jean-Sebastien Prost, Professor at Epita France and CIO group Peugeot-Citroen
M. Tarek Ayna, Principal Engineering Manager at Microsoft
M. Constantin Salameh, Managing Director at CSTouch and Senior Investment Manager at IM Capital
Dr. Antoine Khadige, Co-Founder Protegris
Round-Table 3 – "CyberSecurity: a- Security Awareness and Threat Intelligence and b- Balancing Business Benefits and Cloud Security"

Confirmed Panelists:
M. Robert Erra, Professor at Epita France and Head of the Security Lab
Ms. Joanna Moubarak, Director of Research Development at Potech
M. Toni Chebli, Senior Manager Information Security Department/Risk Management Division at Credit Libanais
8:45 - Ongoing - Networking dinner buffet.
This event is dedicated to executives, CTOs, Security and Risk Managers, current and aspiring entrepreneurs, VCs, Supply Chain Managers, lawyers, bankers, university students, and any tech-innovation enthusiast etc,...
Secure your seat before October 15th
*Places are limited.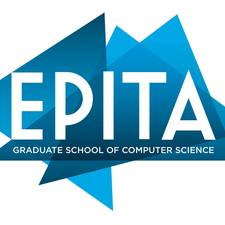 Organizer
With its inception in 1984, EPITA (Graduate School of Computer Science and Advanced Technologies) is an Engineering School that trains experts who design, develop and improve the future of Information and Communication Technologies (ICT). The pedagogy of the school focuses on giving students both the fundamentals of Engineering and the highest expertise in the fields of Computer Science and ICT.

EPITA is a reference for French students and multinational companies, which often recruit our students before the end of their studies, around 7,000 alumni working in nearly 2,000 companies in more than 40 countries. EPITA exists today in 5 cities in France: Paris, Lyon, Toulouse, Rennes, and Strasbourg.

EPITA is a member of IONIS Education Group, the largest Privately Endowed Graduate Educational Group representing nearly 20,000 students in France and 65,000 alumni. IONIS Education Group counts 22 schools in 12 French cities and covers 3 principal areas: Business, Technologies and Innovative Education Solutions.
As a bilingual institution, EPITA provides programs taught entirely in English. The school has partnerships with prestigious institutions all over the world (64 institutions via the Erasmus programs and other exchange programs including dual degree agreements). In addition, EPITA has an extensive list of corporate partnerships (Accenture, Google, Microsoft, Société Générale, SAP, Orange, Siemens, Facebook, IBM, TF1, HP, Murex, Capgemini, Dassault, THALES, Sopra…). Over 95% of EPITA students are hired for a permanent job before their graduation.