Concert: Aya Metwalli
Thursday, November 8, 2018 from 22:30 to 23:30
Zoukak Studio , Beirut, Lebanon
Tickets
Description
Zoukak Sidewalks 2018 - The Festival presents:
Aya Metwalli in Concert
Thursday 8 November 2018 at 10:30 p.m. at Zoukak Studio
Free Entry
Synopsis
Aya uses her electronic music explorations to delve into her very own memory and sonically conjure up all the traces of memory she has buried in her psyche. She uses electronic music to understand, discover and rediscover herself and the world around her.
The set she is going to showcase at Focus Liban is about time. It's about tunes that have inevitably been incorporated in her system because of where she were brought up. It's about road trips she has taken with her family when she was young with music she hasn't chosen put on repeat, then falling in and out of sleep and the music penetrating her dreamscape and making its way to her subconscious mind. It's about vomiting all the Egyptian classics she has been fed as a child in the form she prefers today, the form that now better represents her.
This set is for her father, it's for being a repressed receiver for so long, it's for finally taking control of her own life and driving in the direction she chooses. This set is for her, for discovering and rediscovering herself; it's for existing now by choice, after having exited then without any choice.
Artist's Biography
Aya Metwalli is a singer/songwriter from Cairo who has been performing her original material since November 2011. Her music has been described as ultra abstract, evocatively avant pop, heavily textured, a horror film score, haunting, atmospheric ans all encompassing, and her lyrical craftsmanship as sophisticated, audaciously bold and clever.
أرصفة زقاق – المهرجان ٢٠١٨ يقدّم
آية متولّي
حفل موسيقي
الخميس ٨ تشرين الثاني الساعة ١٠:٣٠ مساءً في استديو زقاق
الدخول مجاني
تستخدم آيا تجاربها في الموسيقى الإلكترونية من أجل الغوص في ذاكرتها الخاصة، مستحضرةً من خلال أغانيها جميع عوالم تلك الذاكرة التي قد دفنتها في عقلها. تستخدم الموسيقى الإلكترونية من أجل فهم، استكشاف وإعادة استكشاف نفسها والعالم من حولها.
تركّز المجموعة الموسيقية التي ستعرضها آيا في Focus Liban على محور الوقت. هي مجموعة عن الإيقاعات التي تم اشرامها في نظامها بشكل حتمي بسبب المكان الذي ترعرعت فيه. هي مجموعة عن الرحلات البرية التي قامت بها مع عائلتها في صغرها حيث استمعت إلى الموسيقى التي لم تختارها واستسلمت للنعاس مراراً فيما كان الموسيقى تخترق مساحة أحلامها وصولاً إلى اللاوعي الخاص بها. هي عن تقيّؤ الكلاسيكيات المصرية التي تلقتها بطفولتها لكن بالشكل الذي تفضله اليوم، أي الشكل الذي يمثلها بشكل أفضل.
آيا متولّي (مواليد عام 1988) هي مغنّية ومؤلّفة موسيقى من القاهرة. تؤدّي آيا أعمالها الخاصة منذ تشرين الثاني ٢٠١١. وُصفت الموسيقى الخاصة بها بكونها "فائقة التجريد" وريادية في الموسيقى الحديثة الشاعرية، مليئة بالتركيبات، موسيقى شبيهة بموسيقى أفلام الرعب، حزينة، مؤثرة وشاملة.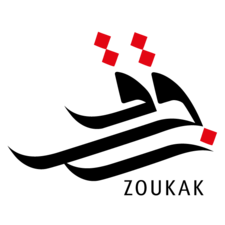 Organizer
Zoukak Theater Company, created in 2006, is a non-hierarchical structure, dedicated to theatre practice as a social and political involvement, with a belief in theatre as a space for common reflection and in collectivity as a position against marginalizing systems.
Zoukak's productions are created in series of common research raising questions around certain themes: gender -"Silk Thread" (2012), religion and power - "Lucena: Obedience Training" (2013), Lebanese history - "Perform Autopsy" (2013) and "Heavens" (2014), death and immortality - "He Who Saw Everything" (2015) and "Death Comes Through the Eyes" (2014), childhood and violence - "School Acts" (2014), "Organs Tissue and Candy Games" (2014) and "Innocent Violence" (2016), Migration - "The Battle Scene" (2015) among others… Their work has been shown in several cities in the Middle East, Europe, the United States, Africa and South Asia (MUCEM museum, 62 Center for Theatre and Dance, The New York Public Library, Ibsen Center, ITFOK, The Battersea Arts Center, The Southbank Center…).
They have been commissioned by international festivals, theatres and universities to create original work: NYUAD's Performing Arts Center, UAE; Krefeld/Monchengladbach City Theaters, Germany; Cynthia Woods Mitchell Center, University of Houston, Texas; Theaterfestival Schwindelfrei Mannheim, Williams College, Massachusetts; LIFT and The Royal Court Theatre, London among others. Zoukak members have participated in residencies, panels and given workshops and lectured at universities and in non-academic contexts, in the Middle East, Europe, the United States and Africa.
In addition to that Zoukak has been working with marginalized communities across Lebanon for the last ten years (disabled children, women victims of domestic violence, incarcerated youths, individuals affected by war, including refugees…), applying theatre on various levels. The company developed a specific approach to psychosocial interventions of drama therapy and socially engaged theatre, providing workshops and training programs to diverse groups, and devising performances in different Lebanese regions and in various contexts locally and abroad, including Calais' migrants and refugee camp, in France and in refugee camps in Serbia.
Zoukak endeavours to develop an environment of dialogue and reflection around the performing arts in Lebanon and to provide artistic development and international touring opportunities for local artists. The company produces collaborations, residencies and events with international artists in the company's studio, curating since 2013 "Zoukak Sidewalks", an international performance platform and "Focus Liban" a showcase for the diffusion of work by local emerging artists.
Zoukak is three-time AFAC award grantee, in 2012 the company received the Ibsen Scholarship award and in 2014 the Anna Lindh Foundation's Euromed Dialogue Award for social resilience and creativity.