A Primer on American Theatre: Philip Himberg (Sundance Institute) in conversation with Junaid Sariedden (Zoukak)
Tuesday, November 6, 2018 from 19:00 to 20:00
Zoukak Studio, Beirut, Lebanon
Tickets
Description
Zoukak Sidewalks 2018 - The Festival presents:
A Primer on American Theatre
Public Conversation
Philip Himberg (Sundance Institute) with Junaid Sariedden (Zoukak)
Tuesday 6 of November at 7:00 p.m at Zoukak Studio
Free entry
Join Sundance Institute Theatre Program Artistic Director Philip Himberg and Junaid Sarieddeen for a conversation about the American theatre landscape. Have you ever wondered about the ecosystem of the arts scene in the United States? How do plays get from ideas into production? What are the mechanisms by which artists navigate their careers? How does the creative economy in the US engage with art from outside their borders? Introduction by Jumana Al-Yasiri.
Artist's Biography
Philip Himberg is currently in his 21st season as the Artistic Director of the Sundance Institute Theatre Program. Under his aegis, since 1997, Sundance has shepherded hundreds of plays by emerging and established American playwrights that have subsequently been produced across the US, on Broadway, off-Broadway and in regional theaters, as well as internationally. Many of these plays have won Tony and Obie Awards and the Pulitzer Prize. He initiated the Sundance Institute East Africa Initiative which for over 15 years supported theatre makers in Burundi, Ethiopia, Kenya, Tanzania, Uganda and Rwanda, as well as residency labs in Africa each year.
Two new initiatives began in 2013: the Sundance Institute | LUMA Foundation Theatre Directors Retreat in Arles, and a burgeoning cultural exchange with Arab playwrights in North Africa and the Middle East.
He was co-artistic director of Playwrights Horizons in New York, in the theatre's most formative years. He is a recipient of the Theatre Communications Group/National Endowment for the Arts Artistic Fellowship. He was Staff Producer for the Mark Taper Forum's Improvisational Theatre Project (I.T.P.), a resident touring ensemble that created and performed new work for young audiences.
In addition, Himberg holds a degree as a doctor of Chinese Medicine and Acupuncture since 1985.
أرصفة زقاق – المهرجان ٢٠١٨ يقدّم
كتاب تمهيدي عن المسرح الأمريكي
محادثة فنية
فيليب هيمبورغ (معهد ساندانس) مع جنيد سري الدين (زقاق)
الثلاثاء ٦ تشرين الثاني الساعة ٧ مساءً في استديو زقاق، بيروت
الدخول مجاني
تشاركوا في حوار مع فيليب هيمبورغ، المدير الفني لبرنامج المسرح في معهد ساندانس، وجنيد سريّ الدين عن معالم المسرح الأمريكي. هل تسائلتم من قبل عن كيفية عمل المشهد الفني في الولايات المتحدة؟ كيف تنتقل المسرحيات من الأفكار إلى أعمال إنتاجية؟ ما هي آليات العمل التي يتبعها الفنّانون من أجل إدارة مسيراتهم الفنّية؟ كيف يتفاعل الإقتصاد الفني في الولايات المتحدة مع الفنون من خارج الحدود. تلقي جمانة الياسري المقدمة.
فيليب هيمبورغ
يعمل فيليب كمدير فني لبرنامج المسرح في معهد ساندانس للموسم الـ٢١. تحت اشرافه ومنذ العام ١٩٩٧، قام المعهد برعاية المئات من المسرحيات لكتّاب أمريكيّين صاعدين ومعروفين. تمّ إنتاج تلك المسرحيات في جميع أنحاء الولايات المتحدة، في برودواي وخارج برودواي، والمسارح الإقليمية، إضافةً إلى عرضها عالمياً. الكثير من تلك المسرحيات فازت بجوائز توني، جوائز Obie، وجائزة البوليتزر. قام بفيليب بخلق مبادرة معهد ساندانس لشرق أفريقيا التي دعمت صانعي المسرح لأكثر من 15 عاماً في برونودي، إثيوبيا، كينيا، تنزانيا، أوغندا، ورواندا، إضافةً إلى إقامات إختبارية سنويّة في أفريقيا. بدأت مبادرتان جديدتان في العام ٢٠١٣: الإقامة الخاص بمخرجي المسرح من معهد ساندانس | مؤسسة لوما في أرلس، والتبادل الثقافي النامي فيما بين الكتّاب المسرحيّين العرب في الشرق الأوسط وشمال أفريقيا. تم عرض مسرحية فيليب التي تحمل عنوان Paper Dolls، للمرة الأولى في 2013 في مسرح Tricycle في لندن، من إخراج إندهو روباسينغام، كما وتمّ نشرها من قبل Bloomsbury/Methuen Press. عُرضت مسرحية Paper Dolls للمرة الاولى في الولايات المتحدة في مسرح Mosiac في واشنطن العاصمة في ربيع ٢٠١٨. قام بالمشاركة في كتابة واخراج العروض الأولى لـ"Carry It On"، وهي مذكرات مسرحية منفردة، بالمشاركة مع وتأدية المغنية والممثلة مورين مكغوفرن. تم تقديم العرض في أربع مسارح اقليمية أمريكية. كما وقام بإخراج العرض العالم الأول لمسرحية Some Men لترانس مكنيلي في مسرح فيلادلفيا، إضافة إلى Songs of Innocence and Experience لويليام فن في مركين هول. كان إنتاجه في لوس أنجلوس لـElegies لويليام فين العرض الأول للعمل في الساحل الغربي للولايات المتحدة. للمسرح الصيفي الخاص بالساندانس، قام بإخراج عروض جديدة لـ Fiddler on the Roof، و Funny Girl ، إضافة إلى نسخة مراجعة من للمسرحية الموسيقية لجيري هرمان بعنوان Dear World. في لوس أنجلوس، قام بإخراج The Red Menace لـ REPRISE. تمّ ضم أول مقال منشور له بعنوان Family Albums لمختارات دتون بعنوان Girls Who Like Boys Who Like Boys.
فيليب حاصل على شهادة بكالوريوس في الفنون المسرحية من كلية أوبرلين. كان مخرج فني مشارك في Playwrights Horizons في نيويورك خلال السنوات التأسيسيّة للمسرح. وهو حاصل على المنحة الفنيّة من مجموعة التواصل المسرحية والصندوق الوطني للفنون. عمل كمنتج الموظّفين لمشروع المسرح المرتجل الخاص بـ Mark Taper Forum، وفريق متجول يؤلّف ويقدّم الأعمال الجديدة للجماهير الشابّة. كان في السابق مدير مجلس الأمناء لمجموعة التواصل المسرحية (Theatre Communications Group). وهو عضو سابق في لجنة الترشيح في جوائز توني. أضافة إلى ذلك، يحمل هيبورغ شهادة دكتور في الطب الصيني والعلاج بالأبر الصينية منذ العام ١٩٨٥.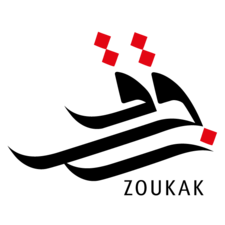 Organizer
Zoukak Theater Company, created in 2006, is a non-hierarchical structure, dedicated to theatre practice as a social and political involvement, with a belief in theatre as a space for common reflection and in collectivity as a position against marginalizing systems.
Zoukak's productions are created in series of common research raising questions around certain themes: gender -"Silk Thread" (2012), religion and power - "Lucena: Obedience Training" (2013), Lebanese history - "Perform Autopsy" (2013) and "Heavens" (2014), death and immortality - "He Who Saw Everything" (2015) and "Death Comes Through the Eyes" (2014), childhood and violence - "School Acts" (2014), "Organs Tissue and Candy Games" (2014) and "Innocent Violence" (2016), Migration - "The Battle Scene" (2015) among others… Their work has been shown in several cities in the Middle East, Europe, the United States, Africa and South Asia (MUCEM museum, 62 Center for Theatre and Dance, The New York Public Library, Ibsen Center, ITFOK, The Battersea Arts Center, The Southbank Center…).
They have been commissioned by international festivals, theatres and universities to create original work: NYUAD's Performing Arts Center, UAE; Krefeld/Monchengladbach City Theaters, Germany; Cynthia Woods Mitchell Center, University of Houston, Texas; Theaterfestival Schwindelfrei Mannheim, Williams College, Massachusetts; LIFT and The Royal Court Theatre, London among others. Zoukak members have participated in residencies, panels and given workshops and lectured at universities and in non-academic contexts, in the Middle East, Europe, the United States and Africa.
In addition to that Zoukak has been working with marginalized communities across Lebanon for the last ten years (disabled children, women victims of domestic violence, incarcerated youths, individuals affected by war, including refugees…), applying theatre on various levels. The company developed a specific approach to psychosocial interventions of drama therapy and socially engaged theatre, providing workshops and training programs to diverse groups, and devising performances in different Lebanese regions and in various contexts locally and abroad, including Calais' migrants and refugee camp, in France and in refugee camps in Serbia.
Zoukak endeavours to develop an environment of dialogue and reflection around the performing arts in Lebanon and to provide artistic development and international touring opportunities for local artists. The company produces collaborations, residencies and events with international artists in the company's studio, curating since 2013 "Zoukak Sidewalks", an international performance platform and "Focus Liban" a showcase for the diffusion of work by local emerging artists.
Zoukak is three-time AFAC award grantee, in 2012 the company received the Ibsen Scholarship award and in 2014 the Anna Lindh Foundation's Euromed Dialogue Award for social resilience and creativity.