Sankar Venkateswaran in Conversation with Maya Zbib (Zoukak)
Thursday, November 8, 2018 from 19:00 to 20:00
Zoukak Studio, Beirut, Lebanon
Tickets
Description
Zoukak Sidewalks 2018 - The Festival presents :
Theatre in the Heart of Kerala, India
Sankar Venkateswaran in conversation with Maya Zbib (Zoukak)
Thursday 8 November 2018 at 7:00 p.m. at Zoukak Studio, Beirut
Free Entry.
Sankar Will discuss his view on social exclusion in India and beyond, as presented in his performance "Criminal Tribes Act", and will reflect on the ways in which theatre can mend these divisions, speaking form his own experience as an artist creating work, collectively, in remote and unusual places, and as Artistic Director of the International Theatre Festival of Kerala (2015-2016) that brings together an extremely eclectic audience every year.
Artist's Biography
Sankar Venkateswaran, born in 1979, is a theatre director from Kerala, India. He graduated from Calicut University School of Drama and Fine Arts, after which he completed Theatre Training and Research Programme, Singapore (presently Intercultural Theatre Institute). In 2007, he founded the theatre company Theatre Roots & Wings, and directed "Quick Death" (2007), "Sahyande Makan- The Elephant Project" (2008), "The Water Station" (2011), "When We Dead Awaken" (2012), "UDAL URAVU (Body/Source)" (2017), and "Criminal Tribes Act" (2017), among others.
He was the guest director at Munich Volkstheater, in the year 2016 and 2017, and directed "Tage der Dunkelheit (Days of Darkness)" and "INDIKA". He has been a guest faculty at various institutions including Intercultural Theatre Institute, Singapore, National School of Drama, New Delhi, and NINASAM Theatre Institute, Heggodu.
He served as the artistic director for International Theatre Festival of Kerala in 2015 and 2016. He was the jury member for Zurich Theater Spektakel in 2016.
He is a recipient of International Ibsen Scholarship 2013 (Teater Ibsen, Norway), Ustad Bismillah Khan Yuva Puraskar Award 2011 (Government of India), Pro Helvetia Artist in Residence 2011 (Swiss Arts Council), and JENESYS Fellowship 2009 (The Japan Foundation/ Shinshu University).
He lives in Attappady, Kerala, where he has setup a space and works with the indigenous communities of the region.
المسرح في قلب كيرالا، الهند
سنكار فينكاتيسواران في محادثة مع مايا زبيب (زقاق)
الخميس ٨ تشرين الثاني الساعة ٧:٠٠ مساءً في استديو زقاق، بيروت
الدخول مجاني.
سيناقش سانكار وجهة نظره حول الاستبعاد الاجتماعي في الهند خصوصا وفي العالم عموماً، وهو موضوع عرضه المسرحي "قانون القبائل الجنائية" الذي يعرض أيضاً ضمن المهرجان نهار الأربعاء ٧ تشرين الثاني، متأمّلا بالطرق التي تتيح للمسرح أن يصلح الانقسامات المجتمعية.
يتحدث سانكار عن تجربته الخاصة بخلق أعمال مسرحية في أماكن نائية ومن خلال العمل الجماعي، كما سيتكلّم عن تجربته كمدير فني للمهرجان الدّولى للمسرح في كيرالا (٢٠١٥-٢٠١٦) الذي يجمع جمهورًا متنوّع للغاية كل عام.
سانكار فينكاتيسواران مخرج مسرحي من كيرالا، جنوب غرب الهند حيث يعيش حاليا ويدير مساحة ثقافية يعمل فيه مع مجتمعات من السكان الأصليين في المنطقة.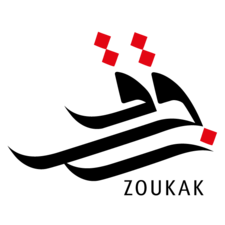 Organizer
Zoukak Theater Company, created in 2006, is a non-hierarchical structure, dedicated to theatre practice as a social and political involvement, with a belief in theatre as a space for common reflection and in collectivity as a position against marginalizing systems.
Zoukak's productions are created in series of common research raising questions around certain themes: gender -"Silk Thread" (2012), religion and power - "Lucena: Obedience Training" (2013), Lebanese history - "Perform Autopsy" (2013) and "Heavens" (2014), death and immortality - "He Who Saw Everything" (2015) and "Death Comes Through the Eyes" (2014), childhood and violence - "School Acts" (2014), "Organs Tissue and Candy Games" (2014) and "Innocent Violence" (2016), Migration - "The Battle Scene" (2015) among others… Their work has been shown in several cities in the Middle East, Europe, the United States, Africa and South Asia (MUCEM museum, 62 Center for Theatre and Dance, The New York Public Library, Ibsen Center, ITFOK, The Battersea Arts Center, The Southbank Center…).
They have been commissioned by international festivals, theatres and universities to create original work: NYUAD's Performing Arts Center, UAE; Krefeld/Monchengladbach City Theaters, Germany; Cynthia Woods Mitchell Center, University of Houston, Texas; Theaterfestival Schwindelfrei Mannheim, Williams College, Massachusetts; LIFT and The Royal Court Theatre, London among others. Zoukak members have participated in residencies, panels and given workshops and lectured at universities and in non-academic contexts, in the Middle East, Europe, the United States and Africa.
In addition to that Zoukak has been working with marginalized communities across Lebanon for the last ten years (disabled children, women victims of domestic violence, incarcerated youths, individuals affected by war, including refugees…), applying theatre on various levels. The company developed a specific approach to psychosocial interventions of drama therapy and socially engaged theatre, providing workshops and training programs to diverse groups, and devising performances in different Lebanese regions and in various contexts locally and abroad, including Calais' migrants and refugee camp, in France and in refugee camps in Serbia.
Zoukak endeavours to develop an environment of dialogue and reflection around the performing arts in Lebanon and to provide artistic development and international touring opportunities for local artists. The company produces collaborations, residencies and events with international artists in the company's studio, curating since 2013 "Zoukak Sidewalks", an international performance platform and "Focus Liban" a showcase for the diffusion of work by local emerging artists.
Zoukak is three-time AFAC award grantee, in 2012 the company received the Ibsen Scholarship award and in 2014 the Anna Lindh Foundation's Euromed Dialogue Award for social resilience and creativity.