Festival Opening Reception / Exhibition: BOURJ HAMMOUD - Psychogeographic Explorations Beirut #3
Thursday, November 1, 2018 from 19:00 to 21:00
Zoukak Studio , Beirut , Lebanon
Tickets
Description
Zoukak Sidewalks 2019 - The Festival presents:
Opening Reception & Exhibition
Thursday 1 November 2018 at 7:00 p.m. at Zoukak Studio
Free Entry
Zoukak Studio will host an opening reception for the launching of Sidewalks - The Festival 2018, as well as the inauguration of the exhibition : "BOURJ HAMMOUD - Psychogeographic Explorations Beirut #3 , a collaboration between Youssef Tabti, French artist, based in Germany and Rani Al Rajji, Lebanese architect, based in Beirut. Initiated by Goethe-Institut Libanon.
The reception will be followed by a performance at 9:00 p.m. in the main space. You can purchase your ticket here.
Synopsis
"Psychogeographic exploration" is a practice that rediscovers the physical city through the moods and atmospheres that act upon the individual. Psychogeography is the experimental exploration of the environment and its impacts. It investigates the influence the geographic environment has on the perception and the behavior of the individual.
Perhaps the most prominent characteristic of psychogeography is the activity of WALKING. The act of walking could be become a subversive and political act.
About 10 participants from Beirut with different social backgrounds explored the district of Bourj Hammoud through individual and collective walking tours through the district. During these tours, participants collected items, drew maps and wrote down thoughts and observations.
The exhibition at Zoukak Studio is the final presentation of the project, showcasing the participants routes on a map, as well as photographs, objects and texts of the participants.
Artists' Biography:
Youssef Tabti addresses and investigates current and historical social and political questions, often conflating issues of the cultures that have formed his aesthetics and his view of our world in his work. Born in Paris as the son of a French mother and an Algerian father, and currently residing in the North German harbor city of Hamburg, Tabti conjoins his Algerian roots and his Western heritage in the themes he explores. His dual socialization has given him a unique, polyvalent perception that incorporates a simultaneous 'inside' and 'outside' awareness, which serves as a rich, multi-level basis for his art practice. (https://youssef-tabti.blogspot.com)
Rani Al Rajji is a Lebanese architect and urban storyteller. He is mostly interested in history, politics, arts, music and design, which are also his tools for implementing new ideas in the public city spaces. He is a co-founder and director of Studio Beirut that aims to collect public space experiences and to conduct tours relying on remixed and reinvented narratives. The 2010 "Beyroutes: a guide to Beirut" which Rani Al Rajji co-edited, has become a reference in alternative guiding and Studio Beirut is working with collectives in places like Teheran, Amsterdam, Kabul, Berlin and others to edit other similar guides to complete the "never walk a lonely planet collection". Rani Al Rajji lives and works in Mount Lebanon. http://u-jazdowski.pl/en/programme/residencies/residents/archiwum-rezydentow/rani-al-rajji
أرصفة زقاق – المهرجان ٢٠١٨ يقدّم
برج حمود: الاستكشافات النفسية الجغرافية في بيروت #٣
بحث / تجهيز فني
يوسف تابتي وراني الراجي
الخميس ١ تشرين الثاني الساعة ٧ مساءً في استديو زقاق
الدخول مجاني.
نفتتح أرصفة زقاق - المهرجان ٢٠١٨، مع حفلة استقبال في استديو وافتتاح التجهيز الفني: "برج حمود: الاستكشافات النفسية الجغرافية في بيروت #٣"
عن التجهيز الفني:
"برج حمود: الاستكشافات النفسية الجغرافية في بيروت #٣" تعيد اكتشاف المدينة المادية من خلال ما تعكسه على الفرد من حالات مزاجية. علم النفس-الجغرافي هو الاستكشاف التجريبي للبيئة وتأثيراتها، حيث يدرس تأثير المحيط الجغرافي على إدراك الفرد وسلوكياته.
ولعل أبرز خصوصيات علم النفس-جغرافي هو استخدام نشاط التنزه، إذ قد يتحول فعل التنزه عملاً تخريبيًا وسياسيًا.
قام حوالي ١٠ مشاركون من بيروت من خلفيات اجتماعية مختلفة باستكشاف منطقة برج حمود من خلال جولات تنزه فردية وجماعية، جمعوا خلالها مواد ورسموا خرائط وكتبوا أفكار وملاحظات.
التجهيز الفني في استديو زقاق هو عبارة عن نتيجة هذه الجولات، حيث ستعرض مسارات المشاركين، بالإضافة إلى صور واغراض من المنطقة ونصوص كتبها المشاركون.
يوسف تابتي
يبحث يوسف تابتي في أعماله، في المسائل الاجتماعية والسياسية الحالية والتاريخية، خاصةً قضايا الثقافتين اللتين شكلتا رؤيته للعالم. ولد تابتي في باريس لأم فرنسية وأب جزائري، ويقيم حالياً في مدينة هامبورغ في شمال ألمانيا. يجمع جذوره الجزائرية وثقافته الغربية في المواضيع التي تعالجها أعماله، وقد منحته خلفيته المزدوجة إدراكًا شامل يجمع ما بين ادراكاً "داخلياً" وآخر "خارجياً"، ما يمكنه أن يطوف على عدة مستويات في عمله الفني.
راني الرجّي
هو مهندس معماري لبناني يعيش ويعمل في لبنان. ينبع عمله في المساحات العامة للمدينة من اهتماماته بالتاريخ والسياسة والفنون والموسيقى والتصميم. أساس الراجي استوديو بيروت والذي يهدف إلى تجميع التجارب الحاصلة في الأماكن العامة، وإستعمالها في جولات ينظمها في نفس هذه الأماكن بعد أن يكون قد أعاد تنظيم سرديتها. شارك في تحرير كتاب Beyroutes: A Guide to Beirut الذي أصبح مرجعًا في التوجيه البديل. كما يعمل " استوديو بيروت" مع مجموعات أخرى في طهران وأمستردام وكابول وبرلين على انتاج كتب توجيهية مماثلة من أجل استكمال مجموعة Never Walk a Lonely Planet .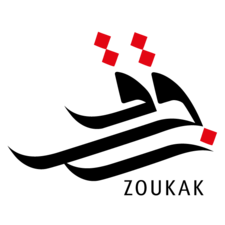 Organizer
Zoukak Theater Company, created in 2006, is a non-hierarchical structure, dedicated to theatre practice as a social and political involvement, with a belief in theatre as a space for common reflection and in collectivity as a position against marginalizing systems.
Zoukak's productions are created in series of common research raising questions around certain themes: gender -"Silk Thread" (2012), religion and power - "Lucena: Obedience Training" (2013), Lebanese history - "Perform Autopsy" (2013) and "Heavens" (2014), death and immortality - "He Who Saw Everything" (2015) and "Death Comes Through the Eyes" (2014), childhood and violence - "School Acts" (2014), "Organs Tissue and Candy Games" (2014) and "Innocent Violence" (2016), Migration - "The Battle Scene" (2015) among others… Their work has been shown in several cities in the Middle East, Europe, the United States, Africa and South Asia (MUCEM museum, 62 Center for Theatre and Dance, The New York Public Library, Ibsen Center, ITFOK, The Battersea Arts Center, The Southbank Center…).
They have been commissioned by international festivals, theatres and universities to create original work: NYUAD's Performing Arts Center, UAE; Krefeld/Monchengladbach City Theaters, Germany; Cynthia Woods Mitchell Center, University of Houston, Texas; Theaterfestival Schwindelfrei Mannheim, Williams College, Massachusetts; LIFT and The Royal Court Theatre, London among others. Zoukak members have participated in residencies, panels and given workshops and lectured at universities and in non-academic contexts, in the Middle East, Europe, the United States and Africa.
In addition to that Zoukak has been working with marginalized communities across Lebanon for the last ten years (disabled children, women victims of domestic violence, incarcerated youths, individuals affected by war, including refugees…), applying theatre on various levels. The company developed a specific approach to psychosocial interventions of drama therapy and socially engaged theatre, providing workshops and training programs to diverse groups, and devising performances in different Lebanese regions and in various contexts locally and abroad, including Calais' migrants and refugee camp, in France and in refugee camps in Serbia.
Zoukak endeavours to develop an environment of dialogue and reflection around the performing arts in Lebanon and to provide artistic development and international touring opportunities for local artists. The company produces collaborations, residencies and events with international artists in the company's studio, curating since 2013 "Zoukak Sidewalks", an international performance platform and "Focus Liban" a showcase for the diffusion of work by local emerging artists.
Zoukak is three-time AFAC award grantee, in 2012 the company received the Ibsen Scholarship award and in 2014 the Anna Lindh Foundation's Euromed Dialogue Award for social resilience and creativity.