MasterClass: Getting My New Play to Fly by Philip Himberg
Wednesday, November 7, 2018 from 10:00 to 15:00
Lebanese University, Faculty of Fine Arts and Architecture, Furn el Chebbak , Beirut, Lebanon
Tickets
Description
Zoukak Sidewalks 2018 - The Festival presents:
Getting My New Play to Fly
MasterClass
Philip Himberg
Wednesday 7 November 2018 from 10 a.m. to 3 p.m. at Lebanese University, Faculty of Fine Arts and Architecture, Furn el Chebbak
Duration: 5 hours
Free Entry. Places are limited
Reserve your place through Ihjoz.com
For more information, please call: 01-570676
How a new play gets stronger and more resonant during a developmental residency
For theatre-makers who are new to Sundance Institute
This Masterclass will be filmed
10:00 AM - 12:00 PM | Morning Session
12:00 PM - 12:45 PM | Lunch
12:45 PM - 3:00 PM | Afternoon Session
This intensive is for theatre-makers who want to deepen their knowledge of the play development process. We will focus on how to most effectively use Sundance play development opportunities, how to create strategies that will enable the theatre artist to get meaningful work done, as well as how to deepen and intensify your story. We will explore how to stay open and unafraid, how to interrogate your project and remember the animating impulse of how it came to be. We will also explore how to receive and filter feedback from advisors and colleagues, and how to most meaningfully collaborate with performers. Emphasis will be on identifying helpful goals while practicing courage and flexibility. Led by Philip Himberg (Artistic Director) and other TBD.
Invited artists will be asked to send a description of their working process and how they think this Intensive may help them develop their new works and careers as theatre-makers.
Philip Himberg is currently in his 21st season as the Artistic Director of the Sundance Institute Theatre Program. Under his aegis, since 1997, Sundance has shepherded hundreds of plays by emerging and established American playwrights that have subsequently been produced across the US, on Broadway, off-Broadway and in regional theaters, as well as internationally. Many of these plays have won Tony and Obie Awards and the Pulitzer Prize. He initiated the Sundance Institute East Africa Initiative which for over 15 years supported theatre makers in Burundi, Ethiopia, Kenya, Tanzania, Uganda and Rwanda, as well as residency labs in Africa each year.
Two new initiatives began in 2013: the Sundance Institute | LUMA Foundation Theatre Directors Retreat in Arles, and a burgeoning cultural exchange with Arab playwrights in North Africa and the Middle East.
He was co-artistic director of Playwrights Horizons in New York, in the theatre's most formative years. He is a recipient of the Theatre Communications Group/National Endowment for the Arts Artistic Fellowship. He was Staff Producer for the Mark Taper Forum's Improvisational Theatre Project (I.T.P.), a resident touring ensemble that created and performed new work for young audiences.
In addition, Himberg holds a degree as a doctor of Chinese Medicine and Acupuncture since 1985.
أرصفة زقاق – المهرجان ٢٠١٨ يقدّم
تطوير النصوص الجديدة: لكي تُحلِّق مسرحيتي الجديدة!
محاضرة مختصّة
فيليب هيمبورغ (معهد ساندانس)
الأربعاء ٧ تشرين الثاني الساعة ١٠ صباحاً في الجامعة اللبنانية، فرن الشباك
المدة: ٥ ساعات
المشاركة مجانية.
يرجى حجز المكان عبر موقع ihjoz.com
لمزيد من المعلومات: ٠١٥٧٠٦٧٦
كيف يصبح العمل المسرحي أكثر قوة ووقعاً خلال إقامة إبداعية؟
تهدف إلى تطوير الأعمال الجديدة للمسرحيين الذين لم تسبق لهم المشاركة في أحد مختبرات معهد ساندانس
١٠ صباحاً - ١٢ ظهراً | الجلسة الأولى
١٢ - ١٢،٤٥ ظهراً | وجبة الغداء
١٢،٤٥ - ٣ بعد الظهر |الجلسة الثانية
يخصص هذا اللقاء المكثف للمسرحيين الذين يرغبون بتعميق معرفتهم بآلية تطوير الأعمال المسرحية الجديدة. سنركز على كيفية الاستفادة المثلى من فرص التطوير التي يقدمها معهد ساندانس، على كيفية خلق استراتيجيات تتيح للفنان المسرحي إمكانية إنجاز قدر كبير من الكتابة خلال فترة التطوير، إضافة إلى كيفية تعميق وتكثيف قصتك. سنستكشف كيف يمكننا البقاء منفتحين للتغيير، كيف نُسائل المشروع دون خوف ودون أن ننسى النبض المحرِّك أصلاً للمشروع. كما سنتطرَّق إلى كيفية استقبال ردود أفعال المستشارين والزمالاء، وإلى الطريقة المثلى للتعاون مع المؤدين خلال مرحلة التطوير. سيتم التركيز على تحديد الأهداف المفيدة، في الوقت نفسه الذي سنرى فيه كيف يمكننا أن نكون جريئين ومرنين خلال مرحلة التطوير. سيقود اللقاء فيليب هيمبرغ (المدير الفني لبرنامج المسرح في معهد ساندانس) وآخرون (للتأكيد).
المشاركة في هذا اللقاء مجانية. سيُطلَب من الفنانين المدعويين للمشاركة إرسال توصيف آلية عملهم وما الذي ينتظرونه من المشاركة في هذا القاء على صعيد تطوير أعمالهم الجديدة ومسيرتهم كصُنَّاع مسرح.
فيليب حاصل على شهادة بكالوريوس في الفنون المسرحية من كلية أوبرلين. كان مخرج فني مشارك في Playwrights Horizons في نيويورك خلال السنوات التأسيسيّة للمسرح. وهو حاصل على المنحة الفنيّة من مجموعة التواصل المسرحية والصندوق الوطني للفنون. عمل كمنتج الموظّفين لمشروع المسرح المرتجل الخاص بـ Mark Taper Forum، وفريق متجول يؤلّف ويقدّم الأعمال الجديدة للجماهير الشابّة. كان في السابق مدير مجلس الأمناء لمجموعة التواصل المسرحية (Theatre Communications Group). وهو عضو سابق في لجنة الترشيح في جوائز توني. أضافة إلى ذلك، يحمل هيبورغ شهادة دكتور في الطب الصيني والعلاج بالأبر الصينية منذ العام 1985.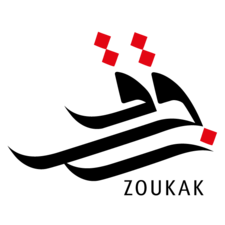 Organizer
Zoukak Theater Company, created in 2006, is a non-hierarchical structure, dedicated to theatre practice as a social and political involvement, with a belief in theatre as a space for common reflection and in collectivity as a position against marginalizing systems.
Zoukak's productions are created in series of common research raising questions around certain themes: gender -"Silk Thread" (2012), religion and power - "Lucena: Obedience Training" (2013), Lebanese history - "Perform Autopsy" (2013) and "Heavens" (2014), death and immortality - "He Who Saw Everything" (2015) and "Death Comes Through the Eyes" (2014), childhood and violence - "School Acts" (2014), "Organs Tissue and Candy Games" (2014) and "Innocent Violence" (2016), Migration - "The Battle Scene" (2015) among others… Their work has been shown in several cities in the Middle East, Europe, the United States, Africa and South Asia (MUCEM museum, 62 Center for Theatre and Dance, The New York Public Library, Ibsen Center, ITFOK, The Battersea Arts Center, The Southbank Center…).
They have been commissioned by international festivals, theatres and universities to create original work: NYUAD's Performing Arts Center, UAE; Krefeld/Monchengladbach City Theaters, Germany; Cynthia Woods Mitchell Center, University of Houston, Texas; Theaterfestival Schwindelfrei Mannheim, Williams College, Massachusetts; LIFT and The Royal Court Theatre, London among others. Zoukak members have participated in residencies, panels and given workshops and lectured at universities and in non-academic contexts, in the Middle East, Europe, the United States and Africa.
In addition to that Zoukak has been working with marginalized communities across Lebanon for the last ten years (disabled children, women victims of domestic violence, incarcerated youths, individuals affected by war, including refugees…), applying theatre on various levels. The company developed a specific approach to psychosocial interventions of drama therapy and socially engaged theatre, providing workshops and training programs to diverse groups, and devising performances in different Lebanese regions and in various contexts locally and abroad, including Calais' migrants and refugee camp, in France and in refugee camps in Serbia.
Zoukak endeavours to develop an environment of dialogue and reflection around the performing arts in Lebanon and to provide artistic development and international touring opportunities for local artists. The company produces collaborations, residencies and events with international artists in the company's studio, curating since 2013 "Zoukak Sidewalks", an international performance platform and "Focus Liban" a showcase for the diffusion of work by local emerging artists.
Zoukak is three-time AFAC award grantee, in 2012 the company received the Ibsen Scholarship award and in 2014 the Anna Lindh Foundation's Euromed Dialogue Award for social resilience and creativity.