Masterclass: Conceptual Art in Theatre by Deborah Pearson
Friday, November 2, 2018 from 11:00 to 15:00
Zoukak Studio , Beirut, Lebanon
Tickets
Description
Zoukak Sidewalks 2018 - The Festival presents :
Conceptual Art in Theatre
MasterClass
By Deborah Pearson
Friday 2 November 2018 from 11:00 a.m. to 3:00 p.m at Zoukak Studio, Lebanon
Tickets: 25,000 L.L.
Reserve your place through Ihjoz.com
Places are Limited.
For more information: 01-570676
A urinal, a decorated phone booth, a glass of water. What can theatre learn from conceptual art? Deborah Pearson, multi-award winning performer and founding co-director of Forest Fringe, will be teaching a workshop examining the work of contemporary and more historical conceptual artists, to see what theatre makers can learn from taking a concept heavy approach to their work for stage. We will be turning for inspiration to the work of contemporary theatre makers who have been inspired by conceptual art, like Tania El Khoury, Forced Entertainment and Tim Crouch, and looking at the work of conceptual artists who have a theatrical bend to their work, like Sophie Calle and Tino Segal, to see where crossover is most fruitful, productive and possible.
Artist's Biography
Deborah Pearson is a live artist and playwright. Her work has toured to four continents and fifteen countries, and has been translated into five languages. She recently published The Future Show with Oberon books. She is the founding co-director of UK artist collective Forest Fringe. Deborah has won awards for both her solo practice and her work with Forest Fringe, including three herald angels, a Scotsman Fringe First, a Peter Brooke Empty Space Award and the Total Theatre Award for Significant Contribution.
She has a PhD in narrative in contemporary performance from Royal Holloway, where she was a Reid Scholar. Her research was supervised by Dan Rebellato.
She is an associate artist with Volcano in Canada and was a resident artist for two years at Somerset House Studios with Caroline Williams. She is now an associate artist at Somerset House Studios with Forest Fringe.
https://deborahpearson123.wordpress.com/
أرصفة زقاق – المهرجان ٢٠١٨ يقدّم
الفن المفاهيمي في المسرح
محاضرة مختصة
ديبورا بيرسون
الجمعة ٢ تشرين الثاني من الساعة ١١:٠٠ صباحاً حتّي الساعة٣:٠٠ بعد الظهر، في استديو زقاق
المشاركة: ٢٥،٠٠٠ ل.ل
الرجاء حجز الأماكن عبر موقع ihjoz.com
الأماكن محدودة.
لمزيد من المعلومات: ٠١/٥٧٠٦٧٦
مبولة، كشك هاتف مزين، كوب من الماء. ما الذي يمكن أن يتعلمه المسرح من الفن التصوري؟
تدير ديبورا بيرسون، المديرة المؤسسة ل"فورست فرينج" والحائزة على العديد من الجوائز العالمية، ورشة عمل تدرس عمل الفنانين التصوريين المعاصرين والأقدم منهم في محاولة لاكتشاف ما يمكن أن يتعلمه صانعو المسرح من اعتماد منهج مفاهيمي في أعمالهم المسرحيّة. سنبحث في أعمال المسرحيين المعاصرين الذين استلهموا من الفن المفاهيمي، مثل تانيا الخوري وتيم كراوتش، وفي أعمال الفنانين المفاهيميين الذين في أعمالهم منحى مسرحي، مثل صوفي كالي وتينو سيغال.

ديبورا بيرسون هي فنانة وكاتبة مسرحية. عرضت أعمالها في أربع قارات وخمسة عشر بلداً، وتُرجمت كتاباتها إلى خمس لغات.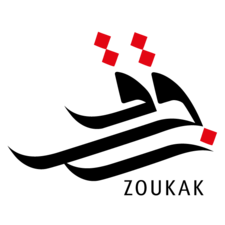 Organizer
Zoukak Theater Company, created in 2006, is a non-hierarchical structure, dedicated to theatre practice as a social and political involvement, with a belief in theatre as a space for common reflection and in collectivity as a position against marginalizing systems.
Zoukak's productions are created in series of common research raising questions around certain themes: gender -"Silk Thread" (2012), religion and power - "Lucena: Obedience Training" (2013), Lebanese history - "Perform Autopsy" (2013) and "Heavens" (2014), death and immortality - "He Who Saw Everything" (2015) and "Death Comes Through the Eyes" (2014), childhood and violence - "School Acts" (2014), "Organs Tissue and Candy Games" (2014) and "Innocent Violence" (2016), Migration - "The Battle Scene" (2015) among others… Their work has been shown in several cities in the Middle East, Europe, the United States, Africa and South Asia (MUCEM museum, 62 Center for Theatre and Dance, The New York Public Library, Ibsen Center, ITFOK, The Battersea Arts Center, The Southbank Center…).
They have been commissioned by international festivals, theatres and universities to create original work: NYUAD's Performing Arts Center, UAE; Krefeld/Monchengladbach City Theaters, Germany; Cynthia Woods Mitchell Center, University of Houston, Texas; Theaterfestival Schwindelfrei Mannheim, Williams College, Massachusetts; LIFT and The Royal Court Theatre, London among others. Zoukak members have participated in residencies, panels and given workshops and lectured at universities and in non-academic contexts, in the Middle East, Europe, the United States and Africa.
In addition to that Zoukak has been working with marginalized communities across Lebanon for the last ten years (disabled children, women victims of domestic violence, incarcerated youths, individuals affected by war, including refugees…), applying theatre on various levels. The company developed a specific approach to psychosocial interventions of drama therapy and socially engaged theatre, providing workshops and training programs to diverse groups, and devising performances in different Lebanese regions and in various contexts locally and abroad, including Calais' migrants and refugee camp, in France and in refugee camps in Serbia.
Zoukak endeavours to develop an environment of dialogue and reflection around the performing arts in Lebanon and to provide artistic development and international touring opportunities for local artists. The company produces collaborations, residencies and events with international artists in the company's studio, curating since 2013 "Zoukak Sidewalks", an international performance platform and "Focus Liban" a showcase for the diffusion of work by local emerging artists.
Zoukak is three-time AFAC award grantee, in 2012 the company received the Ibsen Scholarship award and in 2014 the Anna Lindh Foundation's Euromed Dialogue Award for social resilience and creativity.