Performance: Manwatching with Joe Kodeih
Thursday, November 1, 2018 from 21:00 to 22:00
Zoukak Studio , Beirut, Lebanon
Tickets
Description
Zoukak Sidewalks 2018 - The Festival presents:
Manwatching
Performance
By Anonymous Woman
Performed by Joe Kodeih
Thursday 1 November 2018 at 9:00 pm at Zoukak Studio, Beirut
Tickets: 25,000 L.L.
Tickets available at ihjoz.com and at the door
Free Entry for students (upon presenting their Student ID), unemployed citizens, migrant domestic workers and people working in the artistic field (artists, technicians, administrators...). Those benefiting from the free entry are asked to show at the venue 30 minutes before the start of the event.

Synopsis
Manwatching is a funny, frank, and occasionally explicit insight into heterosexual female desire, read out loud by a man. The show begins with a male comedian being given a script they have never seen before. They read the script out loud, sight unseen, in front of an audience. This is a show about what one woman thinks about when she thinks about sex with men.
The show had a run at The Royal Court and at the Edinburgh Festival Fringe, which included some of the most popular male comedians in the UK right now.
"So I think it's fair to say that most women almost definitely do masturbate. We just wait to discuss it until we're in an oddly anonymous but public situation like this one."
Credits
Written by Anonymous Woman
Performed by Joe Kodeih
Artist's Biography
The Anonymous Woman's work includes a lot of stuff that can't be disclosed as she chooses to remain anonymous.
أرصفة زقاق – المهرجان ٢٠١٨ يقدّم
MANWATCHING
عرض مسرحي
كتابة سيدة مجهولة
أداء جو قديح
الخميس ١ تشرين الثاني، الساعة ٩ مساءً، في استديو زقاق، بيروت
البطاقات: ٢٥،٠٠٠ ل.ل
البطاقات متوافرة عبر موقع ihjoz.com وعند مدخل الاستديو
الدخول مجاني للطلاب (عند إبراز بطاقة الطالب) و لعاملات المنازل المهاجرات وللمواطنين العاطلين عن العمل وللعاملين في مجال الفن (فنانين، تقنيين، إدارة فنية...) . الرجاء من المستفدين من الدخول المجاني، الحضور الى الموقع قبل نصف ساعة على الأقل من بدء العرض.
عرض "Manwatching" هو بحث كوميدي، صريح وغير مُتحفّظ في بعض الأوقات، في الرغبة الأنثوية الجنسية المغايرة، يقرأه رجل ما جهاراً. يبدأ العرض بإعطاء الكوميدي الرجل نص لم يقرأه من قبل. يقرأ النص جهاراً أمام الجمهور. موضوع العرض هو ما يدور في خاطر المرأة عندما تفكّر بممارسة الجنس مع الرجال.
تم تقديم العرض في مسرح الـRoyal Court وفي مهرجان فرينج للفنون في إدنبره، الذي يضم أهم الكوميديّين الرجال في الممكلة البريطانيّة حالياً.
"أعتقد أنه بإمكاننا القول بشكل شبه مؤكد أن معظم النساء يمارسن العادة السرّية. لكننا لا ننقاش الموضوع إلا عندما نكون في وضع مجهول وعام بالوقت نفسه، كالوضع هذا."
فريق العمل:
كتابة: سيدة مجهولة
أداء: جو قديح
السيرة الذاتية للسيدة المجهولة:
تتضمّن السيرة الذاتية للسيدة المجهولة العديد من الأعمال التي لا يمكن الإفصاح عنها كونها ترغب أن تبقى مجهولة.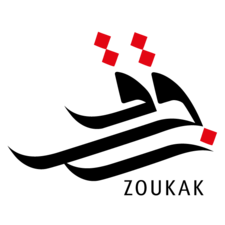 Organizer
Zoukak Theater Company, created in 2006, is a non-hierarchical structure, dedicated to theatre practice as a social and political involvement, with a belief in theatre as a space for common reflection and in collectivity as a position against marginalizing systems.
Zoukak's productions are created in series of common research raising questions around certain themes: gender -"Silk Thread" (2012), religion and power - "Lucena: Obedience Training" (2013), Lebanese history - "Perform Autopsy" (2013) and "Heavens" (2014), death and immortality - "He Who Saw Everything" (2015) and "Death Comes Through the Eyes" (2014), childhood and violence - "School Acts" (2014), "Organs Tissue and Candy Games" (2014) and "Innocent Violence" (2016), Migration - "The Battle Scene" (2015) among others… Their work has been shown in several cities in the Middle East, Europe, the United States, Africa and South Asia (MUCEM museum, 62 Center for Theatre and Dance, The New York Public Library, Ibsen Center, ITFOK, The Battersea Arts Center, The Southbank Center…).
They have been commissioned by international festivals, theatres and universities to create original work: NYUAD's Performing Arts Center, UAE; Krefeld/Monchengladbach City Theaters, Germany; Cynthia Woods Mitchell Center, University of Houston, Texas; Theaterfestival Schwindelfrei Mannheim, Williams College, Massachusetts; LIFT and The Royal Court Theatre, London among others. Zoukak members have participated in residencies, panels and given workshops and lectured at universities and in non-academic contexts, in the Middle East, Europe, the United States and Africa.
In addition to that Zoukak has been working with marginalized communities across Lebanon for the last ten years (disabled children, women victims of domestic violence, incarcerated youths, individuals affected by war, including refugees…), applying theatre on various levels. The company developed a specific approach to psychosocial interventions of drama therapy and socially engaged theatre, providing workshops and training programs to diverse groups, and devising performances in different Lebanese regions and in various contexts locally and abroad, including Calais' migrants and refugee camp, in France and in refugee camps in Serbia.
Zoukak endeavours to develop an environment of dialogue and reflection around the performing arts in Lebanon and to provide artistic development and international touring opportunities for local artists. The company produces collaborations, residencies and events with international artists in the company's studio, curating since 2013 "Zoukak Sidewalks", an international performance platform and "Focus Liban" a showcase for the diffusion of work by local emerging artists.
Zoukak is three-time AFAC award grantee, in 2012 the company received the Ibsen Scholarship award and in 2014 the Anna Lindh Foundation's Euromed Dialogue Award for social resilience and creativity.