Lecture - Performance: Appendice by Lina Majdalanie
No upcoming event dates
Zoukak Studio, beirut, Lebanon
Description
"Appendice"
Lecture-performance
Lina Majdalanie
12 - 13 October 2018 at 8:30pm
Zoukak Studio, Beirut
Tickets: 25,000 LL
Available through Ihjoz.com and at the door.
For more info: 71585423 / 01570676
"I once heard that in hospitals, when a diseased organ is excised from a patient's body, or when a member is amputated, it is incinerated. This inspired in me a demonic idea."
Thanks to: Fadi Abdallah, Albert Abi Azar, Lama Charafeddine, Marie Collin, Hatem Imam, Krystel Khoury, Jalal El Mir, Rabih Mroué, Walid Raad, Hussein Saleh, Andrée Sfeir, Mounira El Solh, Christine Tohmé and Jalal Toufic.
Lina Majdalanie has written, directed and acted in several plays, among them: Do I Know you? (2017), A Drop of Sweat (2015), 33 rpm and a few seconds (2012), Photo-Romance (2009), Appendice (2007), I Had A Dream, Mom (video, 2006), Biokhraphia (2002), Extrait d'Etat Civil (2000), She curated: Relatively Universal (HAU-Berlin 2017), Beyond Beirut (Mousonturm-Frankfurt, 2016), Vues (Kunsthalle-Mulhouse, 2015) and Motion-Less (Tanzquartier-Vienna, 2009). She taught at Goethe University (Frankfurt, 2016), DasArts (Amsterdam, 2012) HEAD (Geneva, 2008-2013), IESAV (Beirut, 2000-2008) and Université Saint-Esprit Kaslik (Kaslik, 2000-2008). Member of Home Workspace Curricular Committee-Ashkal Alwan (Beirut 2010-2014). She opted the pseudonym Lina Majdalanie in April 2015.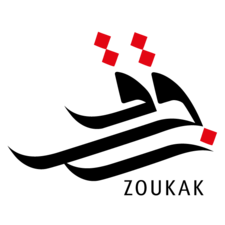 Organizer
Zoukak Theater Company, created in 2006, is a non-hierarchical structure, dedicated to theatre practice as a social and political involvement, with a belief in theatre as a space for common reflection and in collectivity as a position against marginalizing systems.
Zoukak's productions are created in series of common research raising questions around certain themes: gender -"Silk Thread" (2012), religion and power - "Lucena: Obedience Training" (2013), Lebanese history - "Perform Autopsy" (2013) and "Heavens" (2014), death and immortality - "He Who Saw Everything" (2015) and "Death Comes Through the Eyes" (2014), childhood and violence - "School Acts" (2014), "Organs Tissue and Candy Games" (2014) and "Innocent Violence" (2016), Migration - "The Battle Scene" (2015) among others… Their work has been shown in several cities in the Middle East, Europe, the United States, Africa and South Asia (MUCEM museum, 62 Center for Theatre and Dance, The New York Public Library, Ibsen Center, ITFOK, The Battersea Arts Center, The Southbank Center…).
They have been commissioned by international festivals, theatres and universities to create original work: NYUAD's Performing Arts Center, UAE; Krefeld/Monchengladbach City Theaters, Germany; Cynthia Woods Mitchell Center, University of Houston, Texas; Theaterfestival Schwindelfrei Mannheim, Williams College, Massachusetts; LIFT and The Royal Court Theatre, London among others. Zoukak members have participated in residencies, panels and given workshops and lectured at universities and in non-academic contexts, in the Middle East, Europe, the United States and Africa.
In addition to that Zoukak has been working with marginalized communities across Lebanon for the last ten years (disabled children, women victims of domestic violence, incarcerated youths, individuals affected by war, including refugees…), applying theatre on various levels. The company developed a specific approach to psychosocial interventions of drama therapy and socially engaged theatre, providing workshops and training programs to diverse groups, and devising performances in different Lebanese regions and in various contexts locally and abroad, including Calais' migrants and refugee camp, in France and in refugee camps in Serbia.
Zoukak endeavours to develop an environment of dialogue and reflection around the performing arts in Lebanon and to provide artistic development and international touring opportunities for local artists. The company produces collaborations, residencies and events with international artists in the company's studio, curating since 2013 "Zoukak Sidewalks", an international performance platform and "Focus Liban" a showcase for the diffusion of work by local emerging artists.
Zoukak is three-time AFAC award grantee, in 2012 the company received the Ibsen Scholarship award and in 2014 the Anna Lindh Foundation's Euromed Dialogue Award for social resilience and creativity.