Performance: Pretty Fire
Tuesday, November 6, 2018 from 21:00 to 22:30
Zoukak Studio, Beirut, Lebanon
Tickets
Description
Zoukak Sidewalks 2018 - The Festival presents:
Pretty Fire
Performance
By Charlayne Woodard
Tuesday the 6 of November at 9:00 p.m. at Zoukak Studio, Beirut
Tickets: 25,000 L.L.
Tickets available at ihjoz.com and at the door
Free Entry for students (upon presenting their Student ID), unemployed citizens, migrant domestic workers and people working in the artistic field (artists, technicians, administrators...). Those benefiting from the free entry are asked to show at the venue 30 minutes before the start of the event.
Synopsis
In five autobiographical vignettes, Charlayne Woodard tells of her premature birth; of growing up with her parents and sister in Albany, New York; of her young and shocking discovery of the American South; and other tales of her family's survival through three generations of love, struggle, and triumph. This humorous and touching one-woman tour de force won NAACP Theatre Awards for Best Play and Best Playwright.
Credits
Written and performed by Charlayne Woodard
In English with Arabic Subtitles
Artist's Biography
Charlayne Woodard is a two-time Obie Award winner and a Tony Award nominee.
Her Broadway credits include the original company of Ain't Misbehavin' (Tony and Drama Desk nominations).
Ms. Woodard has written and performed four acclaimed solo plays: Pretty Fire directed by Daniel Sullivan, (LA Drama Critics and NAACP awards); Neat, directed Daniel Sullivan, (Irving and Blanche Laurie Theatre Vision Award, Outer Critics Circle nomination); In Real Life directed by Daniel Sullivan (Audelco, Backstage West Garland and NAACP awards, Drama Desk and Outer Critics Circle nominations); and The Night Watcher directed by Daniel Sullivan (LA Drama Critics and NAACP awards). She also wrote a multi-character adaptation of African and African-American folktales, Flight, directed by Robert Egan.
Ms. Woodard trained at Goodman School of Drama and is a lifetime member of The Actor's Studio. She serves on the Dramatist Guild Council; The Council of Actors' Equity Assoc.; the Board of Directors at The La Jolla Playhouse; and, is a fellow of the Sundance Film and Theatre Labs, Ojai Playwrights Conference and the Marble House Project.
أرصفة زقاق – المهرجان ٢٠١٨ يقدّم
نيران جميلة
عرض مسرحي
شارلاين وودارد
الثلاثاء ٦ تشرين الثاني الساعة ٩ مساءً، في استديو زقاق، بيروت
البطاقات: ٢٥،٠٠٠ ل.ل
البطاقات متوافرة عبر موقع ihjoz.com وعند مدخل الاستديو
الدخول مجاني للطلاب (عند إبراز بطاقة الطالب) و لعاملات المنازل المهاجرات وللمواطنين العاطلين عن العمل وللعاملين في مجال الفن ( فنانين، تقنيين، إدارة فنية...) . الرجاء من المستفدين من الدخول المجاني، الحضور الى الموقع قبل نصف ساعة على الأقل من بدء العرض.
تجول شارلين وودارد من خلال خمس مقالات قصيرة على مقتطفات من سيرتها الذاتية . فتخبرنا عن ولادتها المبكرة وعن نشأتها مع والديها وأختها في ألباني، نيويورك؛ عن اكتشافها الجنوب الأمريكي في صغرها والصدمة التي نجمت عن هذا الإكتشاف وعن حكايات حب ونضال وانتصار عبرت بها ثلاثة أجيال من عائلتها.
فازت هذه المونودراما المبدعة بجائزتي أفضل مسرحية وأفضل كاتب مسرحي من مؤسسة NAACP للمسرح .
شارلين وودارد حاصلة على جائزة أوبي مرتين ومرشحة لجائزة توني. برصيد وودارد العديد من المسرحيات والأفلام، كتبت أربع أعمال مسرحية فردية حازت على جوائز عدة، وهي عضو في مجلس نقابة الفنانين المسرحيين، ومجلس اتحاد حقوق المؤلفين كما أنّها حاصلة على منحة من مختبرات المسرح في معهد صندانس.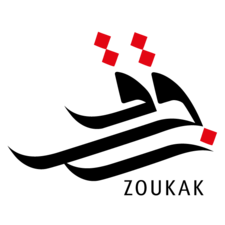 Organizer
Zoukak Theater Company, created in 2006, is a non-hierarchical structure, dedicated to theatre practice as a social and political involvement, with a belief in theatre as a space for common reflection and in collectivity as a position against marginalizing systems.
Zoukak's productions are created in series of common research raising questions around certain themes: gender -"Silk Thread" (2012), religion and power - "Lucena: Obedience Training" (2013), Lebanese history - "Perform Autopsy" (2013) and "Heavens" (2014), death and immortality - "He Who Saw Everything" (2015) and "Death Comes Through the Eyes" (2014), childhood and violence - "School Acts" (2014), "Organs Tissue and Candy Games" (2014) and "Innocent Violence" (2016), Migration - "The Battle Scene" (2015) among others… Their work has been shown in several cities in the Middle East, Europe, the United States, Africa and South Asia (MUCEM museum, 62 Center for Theatre and Dance, The New York Public Library, Ibsen Center, ITFOK, The Battersea Arts Center, The Southbank Center…).
They have been commissioned by international festivals, theatres and universities to create original work: NYUAD's Performing Arts Center, UAE; Krefeld/Monchengladbach City Theaters, Germany; Cynthia Woods Mitchell Center, University of Houston, Texas; Theaterfestival Schwindelfrei Mannheim, Williams College, Massachusetts; LIFT and The Royal Court Theatre, London among others. Zoukak members have participated in residencies, panels and given workshops and lectured at universities and in non-academic contexts, in the Middle East, Europe, the United States and Africa.
In addition to that Zoukak has been working with marginalized communities across Lebanon for the last ten years (disabled children, women victims of domestic violence, incarcerated youths, individuals affected by war, including refugees…), applying theatre on various levels. The company developed a specific approach to psychosocial interventions of drama therapy and socially engaged theatre, providing workshops and training programs to diverse groups, and devising performances in different Lebanese regions and in various contexts locally and abroad, including Calais' migrants and refugee camp, in France and in refugee camps in Serbia.
Zoukak endeavours to develop an environment of dialogue and reflection around the performing arts in Lebanon and to provide artistic development and international touring opportunities for local artists. The company produces collaborations, residencies and events with international artists in the company's studio, curating since 2013 "Zoukak Sidewalks", an international performance platform and "Focus Liban" a showcase for the diffusion of work by local emerging artists.
Zoukak is three-time AFAC award grantee, in 2012 the company received the Ibsen Scholarship award and in 2014 the Anna Lindh Foundation's Euromed Dialogue Award for social resilience and creativity.