Performance: Dreaming Zenzile
Monday, November 5, 2018 from 21:00 to 22:30
Zoukak Studio, Beirut, Lebanon
Tickets
Description
Zoukak Sidewalks 2018 - The Festival presents:
Dreaming Zenzile
Theatre and Music Performance
Somi
Monday 5 of November at 9:00 p.m. at Zoukak Studio, Beirut
Duration: 90 min
Tickets: 25,000 L.L.
Tickets available at ihjoz.com and at the door
Free Entry for students (upon presenting their Student ID), unemployed citizens, migrant domestic workers and people working in the artistic field (artists, technicians, administrators...). Those benefiting from the free entry are asked to show at the venue 30 minutes before the start of the event.
Synopsis
Dreaming Zenzile is a play with music based on the extraordinary life of late South African singer and political activist Miriam Makeba. Dreaming Zenzile is set in Castel Volturno, Italy on the night of Makeba's final performance. Framed as a meta-performance, Makeba moves between the memory and evocation of real and dreamed experiences about her life journey while weaving a musical landscape of modern jazz and South African musical traditions.
The development of Dreaming Zenzile has been made possible through the French American Jazz Exchange, a joint program of FACE Foundation and Mid Atlantic Arts Foundation with generous funding from Cultural Services of the French Embassy, Doris Duke Charitable Foundation, SACEM, Institut Français and the Ministere de la Culture et de la Communication. Dreaming Zenzile was developed in part during a residency at Baryshnikov Arts Center, The Apollo Theater, Robert Rauschenberg Foundation, The Public Theater's New York Voices commission, The Clarice Smith Center for Performing Arts at University of Maryland College Park, and The Kimmel Center in Philadelphia. Additionally, thanks to the Miriam Makeba Estate and Mama Africa Cultural & Social Trust for their support and permission to create this work.

Credits
Written and performed by Somi
With: Toru Dodo & Vuyo Sotashe
In English with Arabic Subtitles

Artists' Biography
Acclaimed vocalist and songwriter Somi was born in Illinois to immigrants from Uganda and Rwanda. She is known for her wide-ranging vocal technique, her original blend of modern jazz with African musics, and the innate poetry of her songwriting that often gives voice to issues of social justice, transnationalism, womanhood, and global constructions of Blackness. Her latest recording, Petite Afrique for Sony Music's historic jazz imprint OKeh Records, marks her sixth release. Recently awarded a 2018 NAACP Image Award for Outstanding Jazz Album, it is a timely song cycle about the dignity of immigrants and the gentrification of Harlem's vibrant West African quarter. Guest collaborators on her albums include Common, Angelique Kidjo, Aloe Blacc, and her long time mentor Hugh Masekela. Somi is a 2018 USA Doris Duke Fellow, a 2018 Soros Equality Fellow, a TED Senior Fellow, an inaugural Association of Performing Arts Presenters Fellow, and former Artist-in-Residence at Park Avenue Armory, Baryshnikov Arts Center, and UCLA's Center for the Art of Performance. Somi lives between New York City and Kigali, Rwanda.
أرصفة زقاق – المهرجان ٢٠١٨ يقدّم
الحلم بزنزيليه
عرض مسرحي وموسيقي
سومي
الاثنين ٥ تشرين الثاني الساعة ٩:٠٠ مساءً في استديو زقاق، بيروت
المدة:٩٠ دقيقة
البطاقات: ٢٥،٠٠٠ ل.ل
البطاقات متوافرة عبر موقع ihjoz.com وعند مدخل الاستديو
الدخول مجاني للطلاب (عند إبراز بطاقة الطالب) و لعاملات المنازل المهاجرات وللمواطنين العاطلين عن العمل وللعاملين في مجال الفن ( فنانين، تقنيين، إدارة فنية...) . الرجاء من المستفدين من الدخول المجاني، الحضور الى الموقع قبل نصف ساعة على الأقل من بدء العرض.
عن العرض:
الحلم بزنزيليه هي مسرحية تتضمن الموسيقى مبنية على الحياة فوق العادية للمغنية والناشطة السياسيّة الجنوب أفريقية ميريام مكيبا. تدور أحداث Dreaming Zenzil في قصر فولتورنو في إيطاليا، خلال الليلة التي شهدت الحفلة الأخيرة لمكيبا. تم تصميم العمل كـmeta-performance، فتتنقل مكيبا ما بين الذكرة و استحضار الحقيقة والخبرات المتخيّلة عن رحلة حياتها، حيث تنسج المساحة الموسيقية للجاز المعاصر والتقاليد الموسيقية لجنوب أفريقيا. تم تطوير Dreaming Zenzile بفضل الـ French American Jazz Exchange، وهو برنامج مشترك ما بين مؤسسة FACE ومؤسسة Mid Atlantic Arts، إضافة إلى التمويل الكريم للخدمات الثقافية الخاصة بالسفارة الفرنسية، ومؤسسة Doris Duke الخيرية، SACEM، المعهد الفرنسي الثقافي، ووزارة الثقافة والإتصالات. تم تطوير Dreaming Zenzile جزئياً خلال إقامة في مركز Baryshnikov للفنون، مسرح Apollo، ومؤسسة Robert Rauschenberg، بعثة المسرح الوطني لأصوات نيويورك (The Public Theater's New York Voices commission)، مركز كلارينس سميث للفنون الأدائية في جامعة ماريلاند كوليدج بارك، ومركز كيمل في فلاديلفيا. إضافةً إلى ذلك، وبفضل مؤسسة ميريام مبيكا والصندوق الإجتماعي والثقافي Mama Africa التي قدمت الدعم والإذن لتأليف هذا العمل.

فريق العمل:
كتابة وأداء: سومي
مع: تورو دودو وفويو سوتاشه
ترجمة متوفرة بالإنجليزية والعربية
عن سومي:
ولدت سومي، المغنية والمؤلفة الموسيقية المعروفة، في إلينوي لوالدين مهاجرين من أوغندا وروندا. هي معروفة بتقنياتها الغنائية الواسعة المدى، مزجها المميز للجاز الحديث مع الموسيقى الأفريقية، والشعر الفطري لأغانيها التي كثيراً ما تعبّر من خلاله عن مشاكل متعلقة بالعدل الإجتماعي، الحدود الوطنية، النسوية، والمركبات العالمية للعرق الأسود. ألبومها الأخير هو إنتاجها السادس وهو يحمل عنوان " Petite Afrique" من إنتاج قسم الجاز التاريخي لشركة سوني، OKeh Records. حصل الألبوم على جائزة NAACP Image لعام 2018 لأفضل ألبوم جاز، وهو مجموعة من الأغاني التي تركز على كرامة المهاجرين وعلى تحسين الجزء الغرب أفريقي لمنطقة هارلم النابضة بالحياة. شارك فنّانون ضيوف في الألبوم مثل Common، Angelique Kidjo، Aloe Blacc، إضافة إلى مرشدها منذ زمن طويل Hugh Masekela. حصلت سومي في العام 2018 على المنح التالية: منحة دوريس ديوك للولايات المتحدة، ومنحة 2018 Soros، منحة TED Senior، ومنحة Association of Performing Arts Presenters. هي فنانة مقيمة سابقة في Park Avenue Armory، ومركز Baryshnikov للفنون، ومركز الفنون الإستعراضية في جامعة لوس أنجلوس. تعيش سومي بين مدينة نيويورك وكيغالي في روندا.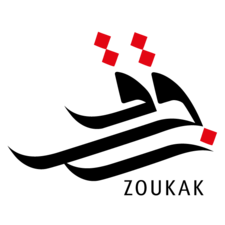 Organizer
Zoukak Theater Company, created in 2006, is a non-hierarchical structure, dedicated to theatre practice as a social and political involvement, with a belief in theatre as a space for common reflection and in collectivity as a position against marginalizing systems.
Zoukak's productions are created in series of common research raising questions around certain themes: gender -"Silk Thread" (2012), religion and power - "Lucena: Obedience Training" (2013), Lebanese history - "Perform Autopsy" (2013) and "Heavens" (2014), death and immortality - "He Who Saw Everything" (2015) and "Death Comes Through the Eyes" (2014), childhood and violence - "School Acts" (2014), "Organs Tissue and Candy Games" (2014) and "Innocent Violence" (2016), Migration - "The Battle Scene" (2015) among others… Their work has been shown in several cities in the Middle East, Europe, the United States, Africa and South Asia (MUCEM museum, 62 Center for Theatre and Dance, The New York Public Library, Ibsen Center, ITFOK, The Battersea Arts Center, The Southbank Center…).
They have been commissioned by international festivals, theatres and universities to create original work: NYUAD's Performing Arts Center, UAE; Krefeld/Monchengladbach City Theaters, Germany; Cynthia Woods Mitchell Center, University of Houston, Texas; Theaterfestival Schwindelfrei Mannheim, Williams College, Massachusetts; LIFT and The Royal Court Theatre, London among others. Zoukak members have participated in residencies, panels and given workshops and lectured at universities and in non-academic contexts, in the Middle East, Europe, the United States and Africa.
In addition to that Zoukak has been working with marginalized communities across Lebanon for the last ten years (disabled children, women victims of domestic violence, incarcerated youths, individuals affected by war, including refugees…), applying theatre on various levels. The company developed a specific approach to psychosocial interventions of drama therapy and socially engaged theatre, providing workshops and training programs to diverse groups, and devising performances in different Lebanese regions and in various contexts locally and abroad, including Calais' migrants and refugee camp, in France and in refugee camps in Serbia.
Zoukak endeavours to develop an environment of dialogue and reflection around the performing arts in Lebanon and to provide artistic development and international touring opportunities for local artists. The company produces collaborations, residencies and events with international artists in the company's studio, curating since 2013 "Zoukak Sidewalks", an international performance platform and "Focus Liban" a showcase for the diffusion of work by local emerging artists.
Zoukak is three-time AFAC award grantee, in 2012 the company received the Ibsen Scholarship award and in 2014 the Anna Lindh Foundation's Euromed Dialogue Award for social resilience and creativity.