Performance: 36 Abbass Street, Haifa
Sunday, November 11, 2018 from 18:00 to 19:00
The Palace Theatre, Beirut, Lebanon
Tickets
Venue
The Palace Theatre
Aresco Center, Justinian Street
Beirut, Lebanon
Directions
Following the road towards Hamra main street , after the Haigazian University and before the BDL, The Palace Theatre is located at Aresco Centre, Justenian Street (to the left going down towards Clemenceau) exactly at the intersection of Hamra - Clemenceau
Description
Zoukak Sidewalks - The Festival 2018 presents:
36 Abbas Street, Haifa
Performance
Written by Raeda Taha and directed by Junaid Sarieddeen (Zoukak Theatre Company)
Sunday the 11 of November at 6:00 p.m. at the Palace Theatre, Beirut
Tickets: 25,000 L.L.
Tickets available at ihjoz.com and at the door
Free Entry for unemployed citizens, Migrant Domestic Workers and Students (upon Showing their Student ID), Those benefiting from the free entry are asked to show at the venue 30 minute before the start of the event
Synopsis
36 Abbas Street, Haifa is the story of the Rafa family, Palestinians who stayed in Palestine and became hostages to fate, becoming citizens of the Jewish state of Israel.
It is also the story of the Abu Ghaida family, Palestinians who were forced to leave and left to wander all corners of the world in search of a country they could call their own.
But for both families 36 Abbas Street is home...
Raeda Taha, witness to the events, tells the story.
Credits
Writer and Actor: Raeda Taha
Director: Junaid Sarieddeen (Zoukak Theatre Company)
Assistant Director: Marianne Kortbani
Dramaturgy: Junaid Sarieddeen and Raeda Taha
Producer: Raeda Taha
Production Manager: Mais Taha
Music Composition and Sound Design: Sharif Sehnaoui
Light Design: Guillaume Tesson
Costume Design: Bird on a Wire
Make-up: Mohamad Rida
Communication Officer: Souad Abdallah
Graphic Design: Farah Fayyad
Collage Design: Leen Sabounchi
Photographer: Dalia Khamissy
Video Documentation: Carol Mansour (Forward Film Production)
Technical Director: Muaz Al-Jubeh
Music performed by Sharif Sehnaoui, Ghassan Sahhab & Fadi Tabbal
Recorded & mixed by Fadi Tabbal at Tunefork Studios
This play was developed, in part, at the 2016 Sundance Institute Theatre Lab at MASS MoCA, Massachusetts, USA.
أرصفة زقاق - المهرجان ٢٠١٨ يقدم:
٣٦ شارع عباس، حيفا
عرض مسرحي
كتابة وأداء رائدة طه، إخراج جنيد سري الدين (فرقة زقاق)
الأحد ١١ تشرين الثاني الساعة ٦ مساءً
مسرح البالاس، بيروت
البطاقات: ٢٥،٠٠٠ ل.ل
البطاقات متوافرة عبر موقع ihjoz.com وعند مدخل الاستديو
الدخول مجاني للمواطنين العاطلين عن العمل ولعاملات المنازل المهاجرات وللطلاب (عند إبراز بطاقة الطالب). الرجاء من المستفدين من الدخول المجاني، الحضور الى الموقع قبل نصف ساعة على الأقل من بدء العرض.
تدور أحداث الحكاية حول عائلة الرافع الفلسطينية التي بقيت في فلسطين وأصبحت أسيرة لقدرها بحيث اضطرت ان تحمل الجنسية
الإسرائيلية بعد النكبة.
هي أيضاً قصة عائلة أبو غيدة الفلسطينية التي طردت عنوة من حيفا الى الشتات والتي لم تنفكّ تبحث عن وطن.
لكن بالنسبة لكلتي العائلتين شارع عباس هو الوطن.
رائده طه، شاهدة على الأحداث تروي الحكاية.
كتابة وأداء: رائدة طه
إخراج: جنيد سري الدين (فرقة زقاق)
مساعدة مخرج: ماريان قرطباني
دراماتورجيا: جنيد سري الدين ورائدة طه
إنتاج: رائدة طه
مديرة الإنتاج: ميس طه
تأليف الموسيقى وتصميم الصوت: شريف صحناوي
تصميم الإضاءة: غِيّوم تيسّون
تصميم الملابس: بيرد أون إي واير
مكياج: مو رضا
تواصل إعلامي: سعاد عبدالله
تصميم المطبوعات: فرح فياض
تصميم الفن التلصيقي: لين صابونجي
تصوير فوتوغرافي: داليا خميسي
توثيق فيديو: كارول منصور (فورورد فيلم برودكشنز)
مدير تقني: معاذ الجعبه
الموسيقى من أداء: شريف صحناوي، غسّان سحاب وفادي طبّال
تسجيل موسيقي: فادي طبّال في تيون فورك ستوديوز
تم تطوير هذا العمل بشكل جزئي ضمن المختبر المسرحي لمعهد الصندانس ٢٠١٦ في متحف ماس موكا ، ماساتشوسيتس، الولايات المتحدة الأمريكية.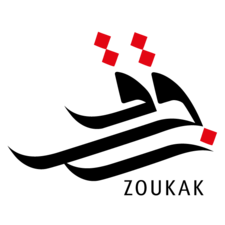 Organizer
Zoukak Theater Company, created in 2006, is a non-hierarchical structure, dedicated to theatre practice as a social and political involvement, with a belief in theatre as a space for common reflection and in collectivity as a position against marginalizing systems.
Zoukak's productions are created in series of common research raising questions around certain themes: gender -"Silk Thread" (2012), religion and power - "Lucena: Obedience Training" (2013), Lebanese history - "Perform Autopsy" (2013) and "Heavens" (2014), death and immortality - "He Who Saw Everything" (2015) and "Death Comes Through the Eyes" (2014), childhood and violence - "School Acts" (2014), "Organs Tissue and Candy Games" (2014) and "Innocent Violence" (2016), Migration - "The Battle Scene" (2015) among others… Their work has been shown in several cities in the Middle East, Europe, the United States, Africa and South Asia (MUCEM museum, 62 Center for Theatre and Dance, The New York Public Library, Ibsen Center, ITFOK, The Battersea Arts Center, The Southbank Center…).
They have been commissioned by international festivals, theatres and universities to create original work: NYUAD's Performing Arts Center, UAE; Krefeld/Monchengladbach City Theaters, Germany; Cynthia Woods Mitchell Center, University of Houston, Texas; Theaterfestival Schwindelfrei Mannheim, Williams College, Massachusetts; LIFT and The Royal Court Theatre, London among others. Zoukak members have participated in residencies, panels and given workshops and lectured at universities and in non-academic contexts, in the Middle East, Europe, the United States and Africa.
In addition to that Zoukak has been working with marginalized communities across Lebanon for the last ten years (disabled children, women victims of domestic violence, incarcerated youths, individuals affected by war, including refugees…), applying theatre on various levels. The company developed a specific approach to psychosocial interventions of drama therapy and socially engaged theatre, providing workshops and training programs to diverse groups, and devising performances in different Lebanese regions and in various contexts locally and abroad, including Calais' migrants and refugee camp, in France and in refugee camps in Serbia.
Zoukak endeavours to develop an environment of dialogue and reflection around the performing arts in Lebanon and to provide artistic development and international touring opportunities for local artists. The company produces collaborations, residencies and events with international artists in the company's studio, curating since 2013 "Zoukak Sidewalks", an international performance platform and "Focus Liban" a showcase for the diffusion of work by local emerging artists.
Zoukak is three-time AFAC award grantee, in 2012 the company received the Ibsen Scholarship award and in 2014 the Anna Lindh Foundation's Euromed Dialogue Award for social resilience and creativity.