Contact
No upcoming event dates
Zoukak Studio, beirut, Lebanon
Description
Contact _ تواصل
Pierre Geagea: Dance & Choreography
Georg Kroneis: Viola da Gamba & Voice
31 May, 1, 2 June 2018 at 8:30pm
Zoukak Studio, Beirut
Ticket: 25,000 L.L.
Contact _ تواصل is a poetic performance combining music, singing, dancing, speech and sign language following the basic concept of contact between human beings (musician - dancer), between communicators (spoken language - sign language), as well as between cultures, by putting focus on the symbolism of language and reflecting the respect that an individual owes to another during interaction. All the lyrics will be simultaneously translated into sign language.
Pierre Geagea was born deaf. Not being able to communicate during his childhood, he has discovered his own way to freely express his emotions and his thoughts through his body and hands. He participated in numerous worldwide shows before developing his own solo performances "Mother Tongue" and "Entre-Chains". Performing in Lebanon and Europe Pierre Geagea combines contemporary dance with sign language integrating ideas of challenges a deaf person experiences when trying to communicate within society.
Georg Kroneis is an Austrian singer songwriter playing viola da gamba. His instrumental music as well as his songs are very much based on early music from the times of Shakespeare translated into the 21st century. He performs solo in festivals all over Europe.
Georg Kroneis and deaf performer Pierre Geagea, together they have prepared a new performance called Contact _ تواصل , putting thoughts to words and transforming the hidden language of the soul into movement.
---
تواصل
عرض رقص وموسيقى
بيار جعجع: رقص وكوريغرافيا
جورج كرونيس: فيولا وصوت
٣١ أيّار، ١، ٢ حزيران ٢٠١٨ الساعة ٨:٣٠ مساءً
استديو زقاق، بيروت
سعر البطاقة: ٢٥،٠٠٠ ل.ل
"تواصل" هو أداء شاعري يجمع بين الموسيقى والغناء والرقص والكلام ولغة الإشارة في أعقاب المفهوم الأساسي للتواصل بين البشر (الموسيقي - الراقص)، بين المتحاورين (اللغة المحكية - لغة الإشارة)، وكذلك بين الثقافات، عبر التركيز على رمزية اللغة وعكس الاحترام الذي يدين به الفرد للفرد الآخر خلال عملية التفاعل. سيتم ترجمة جميع الكلمات إلى لغة الإشارة فورياً خلال العرض.
ولد بيير جعجع أصم واكتشف طريقه الخاص للتعبير بحرية عن مشاعره وأفكاره من خلال جسده ويديه. شارك في العديد من العروض العالمية قبل تطوير عروضه الفردية" اللغة الأم" و " ."Entre-Chains يجمع بيار جعجع الرقص المعاصر مع لغة الإشارة التي تجمع أفكار التحديات التي يواجهها الشخص الصم عند محاولة التواصل داخل المجتمع .
جورج كرونيس هو مؤلف أغاني مغني نمساوي يلعب فيولا دا غامبا. تعتمد مؤلفاته الموسيقية بالإضافة إلى أغانيه على الموسيقى المبكرة من أيام شكسبير التي ترجمت إلى القرن الواحد والعشرين. وهو يؤدي منفردًا في المهرجانات في جميع أنحاء أوروبا.
جورج كرونيس والفنان الصم بيار جعجع ، قاما معاً بإعداد عرض جديد يسمى الاتصال _ تواصل ، ووضع الأفكار للكلمات وتحويل لغة الروح الخفية إلى حركة.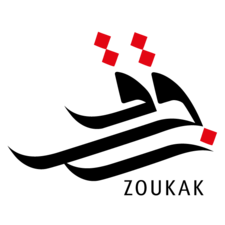 Organizer
Zoukak Theater Company, created in 2006, is a non-hierarchical structure, dedicated to theatre practice as a social and political involvement, with a belief in theatre as a space for common reflection and in collectivity as a position against marginalizing systems.
Zoukak's productions are created in series of common research raising questions around certain themes: gender -"Silk Thread" (2012), religion and power - "Lucena: Obedience Training" (2013), Lebanese history - "Perform Autopsy" (2013) and "Heavens" (2014), death and immortality - "He Who Saw Everything" (2015) and "Death Comes Through the Eyes" (2014), childhood and violence - "School Acts" (2014), "Organs Tissue and Candy Games" (2014) and "Innocent Violence" (2016), Migration - "The Battle Scene" (2015) among others… Their work has been shown in several cities in the Middle East, Europe, the United States, Africa and South Asia (MUCEM museum, 62 Center for Theatre and Dance, The New York Public Library, Ibsen Center, ITFOK, The Battersea Arts Center, The Southbank Center…).
They have been commissioned by international festivals, theatres and universities to create original work: NYUAD's Performing Arts Center, UAE; Krefeld/Monchengladbach City Theaters, Germany; Cynthia Woods Mitchell Center, University of Houston, Texas; Theaterfestival Schwindelfrei Mannheim, Williams College, Massachusetts; LIFT and The Royal Court Theatre, London among others. Zoukak members have participated in residencies, panels and given workshops and lectured at universities and in non-academic contexts, in the Middle East, Europe, the United States and Africa.
In addition to that Zoukak has been working with marginalized communities across Lebanon for the last ten years (disabled children, women victims of domestic violence, incarcerated youths, individuals affected by war, including refugees…), applying theatre on various levels. The company developed a specific approach to psychosocial interventions of drama therapy and socially engaged theatre, providing workshops and training programs to diverse groups, and devising performances in different Lebanese regions and in various contexts locally and abroad, including Calais' migrants and refugee camp, in France and in refugee camps in Serbia.
Zoukak endeavours to develop an environment of dialogue and reflection around the performing arts in Lebanon and to provide artistic development and international touring opportunities for local artists. The company produces collaborations, residencies and events with international artists in the company's studio, curating since 2013 "Zoukak Sidewalks", an international performance platform and "Focus Liban" a showcase for the diffusion of work by local emerging artists.
Zoukak is three-time AFAC award grantee, in 2012 the company received the Ibsen Scholarship award and in 2014 the Anna Lindh Foundation's Euromed Dialogue Award for social resilience and creativity.