Concert: Kid Fourteen feat. Shams
from Friday, February 23, 2018 21:30 to Saturday, February 24, 2018 01:00
Zoukak Studio, Beirut, Lebanon
Tickets
Description
Kid Fourteen feat. Shams
Friday 23 February 2018 at 9:30pm
Zoukak Studio, Karantina
Kid Fourteen (Khodor Ellaik) will perform live for the first time at Zoukak Studio with long-time collaborator Karim Shams Eddine aka Shams joining him on guitar and synth. Followed by a DJ set from Rami Essabagh.
Doors open at 8:30pm and concert starts at 9:30pm.
Ticket price: 25,000 LL
Tickets are available on Ihjoz.com and in all branches of Malik's, Khoury Home and Liban Post.
More info: 71/585423
KhodorEllaik is a Lebanese musician currently working under his solo moniker Kid Fourteen. Between 2010 and 2014, Ellaik was the frontman of punk band Beirut Scum Society and the short-lived post-punk/no-wave outfit Friendly Faces. Following these ill-fated experiences, Ellaik adopted a solo aesthetic blending punk sensibilities and noise-pop elements. His debut album Dream Kids Never Sleep was released in 2016. Khodor's most current project is The Cripple, an electronic/free jazz duo with Alex Zhang Hungtai (ex Dirty Beaches/Last Lizard). Kid Fourteen is expecting to release his second album Blood-Thick Silence end of 2017.
Listen to Kid Fourteen's songs on Soundcloud
حفلة موسيقيّة ل كيد فورتين ويرافقه كريم شمس الدين على الغيتار في استديو زقاق.
يليها حفلة طوييييلة مع موسيقى من تنسيق الدي جاي "الصبّاغ".
موسيقى "كيد فورتين" تجمع الپانك والنويز پوپ. أطلق ألبومه الأول عام ٢٠١ وتعاون مع فرقة زقاق بعرضها الأخير "الجواكر".
سعر البطاقة: ٢٥٠٠٠ ل ل
احجز على: https://www.ihjoz.com/events/3019-concert-kid-fourteen-feat-shams
لمزيد من المعلومات: 71585423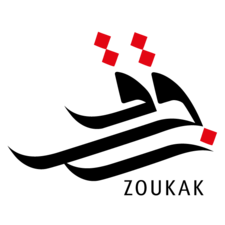 Organizer
Zoukak Theater Company, created in 2006, is a non-hierarchical structure, dedicated to theatre practice as a social and political involvement, with a belief in theatre as a space for common reflection and in collectivity as a position against marginalizing systems.
Zoukak's productions are created in series of common research raising questions around certain themes: gender -"Silk Thread" (2012), religion and power - "Lucena: Obedience Training" (2013), Lebanese history - "Perform Autopsy" (2013) and "Heavens" (2014), death and immortality - "He Who Saw Everything" (2015) and "Death Comes Through the Eyes" (2014), childhood and violence - "School Acts" (2014), "Organs Tissue and Candy Games" (2014) and "Innocent Violence" (2016), Migration - "The Battle Scene" (2015) among others… Their work has been shown in several cities in the Middle East, Europe, the United States, Africa and South Asia (MUCEM museum, 62 Center for Theatre and Dance, The New York Public Library, Ibsen Center, ITFOK, The Battersea Arts Center, The Southbank Center…).
They have been commissioned by international festivals, theatres and universities to create original work: NYUAD's Performing Arts Center, UAE; Krefeld/Monchengladbach City Theaters, Germany; Cynthia Woods Mitchell Center, University of Houston, Texas; Theaterfestival Schwindelfrei Mannheim, Williams College, Massachusetts; LIFT and The Royal Court Theatre, London among others. Zoukak members have participated in residencies, panels and given workshops and lectured at universities and in non-academic contexts, in the Middle East, Europe, the United States and Africa.
In addition to that Zoukak has been working with marginalized communities across Lebanon for the last ten years (disabled children, women victims of domestic violence, incarcerated youths, individuals affected by war, including refugees…), applying theatre on various levels. The company developed a specific approach to psychosocial interventions of drama therapy and socially engaged theatre, providing workshops and training programs to diverse groups, and devising performances in different Lebanese regions and in various contexts locally and abroad, including Calais' migrants and refugee camp, in France and in refugee camps in Serbia.
Zoukak endeavours to develop an environment of dialogue and reflection around the performing arts in Lebanon and to provide artistic development and international touring opportunities for local artists. The company produces collaborations, residencies and events with international artists in the company's studio, curating since 2013 "Zoukak Sidewalks", an international performance platform and "Focus Liban" a showcase for the diffusion of work by local emerging artists.
Zoukak is three-time AFAC award grantee, in 2012 the company received the Ibsen Scholarship award and in 2014 the Anna Lindh Foundation's Euromed Dialogue Award for social resilience and creativity.